``When we rebel with art we become part of a revolution…``
Renk Erbil
Contemporary Art
Her diverse artwork featured at Audio-Visual Festival 'Monitor' in New York -2002; 1st Rio De Janeiro Electronic Media Festival-2005; Multi-media Solo show at Gallery X-2005; National Academy of Arts Sofia-2010; Mylos Gallery Greece-2012; Bodrum Biennial-2013/2017; and Budapest Art Fair-2014.
The artist has had many successful solo and group shows and her work exhibits as a permanent collection in Ataturk Museum Erzurum and in Devrim Erbil Modern Museum in Balikesir.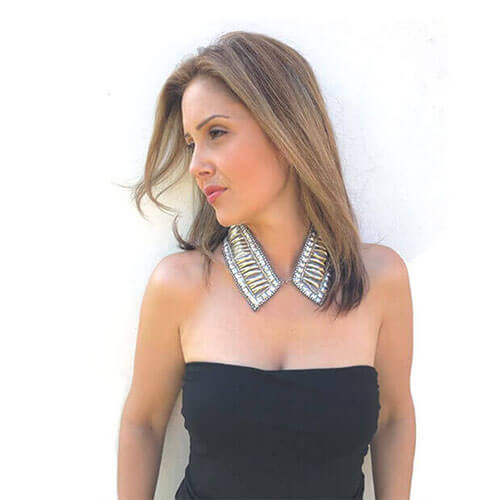 About Renk Erbil
Too often the only information we can find about an artist is the 'About' page. Brimming with lists from qualifications gained at upstanding institutions to prestigious awards to a globe-travelling series of exhibitions, 'About' is an impressive, though eye-watering, resume. Renk Erbil's CV is just as accomplished but these formal lists do not show us personality. So Renk, whose passion is colour, has thrown the palette at this dry, black and white biography bringing her life into full Technicolor.
She asked four colleagues, family and friends to write a short prelude. Confidantes, artists and writers, who have been in her life for many years, they possess unique and informed perspectives about her art. They include:
Alp Ucar – An acclaimed, international fine artist, Alp also created the unique alpucar shoes - works of art for your feet. Renk met Alp in New York where she made a deep connection and whose opinions she values hugely. They enjoy many intense and exciting conversations about art and life.
Gülsün Erbil – Renk's mother but also the person she credits as the best contemporary artist in the world today. And that's not a biased opinion but one shared by many when you look at Gulsun's long and successful career. This is a bond of love and respect as well as an intellectual and creative relationship.
Sonia Picker – A friend and colleague, Sonia, author of Historical Heroines, is passionate about history and storytelling. Now a part of the Renko London team, she provides anything that requires words. They met as first time mums, bleary eyed and starved for stimulating conversation and cocktails.
Stuart Wakefield – The husband of an old college friend and, now a close friend in his own right. Stuart is a respected art critic and author whose first novel has been shortlisted for the Polari First Book Prize.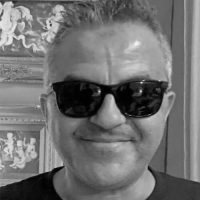 Prof. Dr Alp UCAR
Fine artist
Nothing in life is a coincidence. Renk ERBİL as a young contemporary artist, a true intellectual, and a genuine compassionate individual and more importantly as a colourist we should definitely keep in mind. Whenever I look at Renk ERBİL's powerful artworks, I immediately notice the skilfully and painstakingly combined artistic forms that she oftentimes deals with the current problematics such as global, social and intellectual anxieties in her artworks.
In reality, the hardest thing for any artist is to use the time properly and wisely. For Renk, as an artist and during her creation process, she dauntlessly overcomes and perceives that 'time hardship' as a period of pure joy and even a serious playground where she makes the all compulsive rules herself. Actually, having that quite rare approach is not a fluke for her at all, largely because there she knows how to make her brain busy so as to nurture and transcend herself.  Additionally, she does employ her brain sometimes as a tool, sometimes as a brush and sometimes as a challenging huge empty surface that any artist dares to begin with.
That infinite playground and/or space, too, like an inevitable shelter for her where she would discover her inner voice, create her own style and spend the absolute quality time.  By doing so, she captures and indicates the remarkable synthesis of her graphic background while profoundly revealing her commitment to her own culture, rich history and unique experience.
As a sensitive and conscious artist, she persistently refutes the east-west nonsense that has been argued for years. In short, art has its common universal language, right? So, in a very large sense, Renk ERBİL articulates the same.
Renk, therefore, keeps screaming us:
'What the heck!… I am both color and the universe.'
Renk Erbil is an outstanding British-Turkish contemporary artist who was born in Istanbul in 1973. At the budding age of 5, I took her to one of my friend's who was a Professor at a University and wanted to give Renk an IQ test. Although she was young and did not know what it pertained, she accepted my request. The result was a remarkable IQ of 138 which my friend told me was very high and she would most likely be successful in whatever she chooses to do; particularly something in the region of the arts of science. Thankfully she embraced art which was rewarding as she has evolved into a very talented, creative and distinctive young artist dealing with controversial issues.
In order to come to England from a French high school "Saint Pulcherie" at the age of twelve from Istanbul and get into the British system and learn English in six months time, you would need to be a very bright student. From these experiences, she built up incredible memories from different countries of living. When she was only seven years old I became a single parent and received a scholarship from the British Council as an artist and decided to stay in the United Kingdom. I brought Renk over and to this day she resides and works there. She shapes herself and her artwork with past experiences. But of course, cultural memories are very important to her and plays a big role in her work.
To become a unique creative artist you must build your own knowledge alongside new experiences. She frequented many of the Museums, Art Museums and galleries in the UK, France, Spain, Germany, Italy, Netherlands as well as New York City and other parts of the world. As a result, she combined her experiences and knowledge that makes her work exclusive and original. When she came to London in 1985 I was composing England's largest external mosaic mural.
Renk developed skills from an early age by helping me accomplish this. She has a passion for finding new methods and techniques in her work in conjunction with a modern approach for Art. Before attending Art school she studied drama for two years which generated an interest in drama and performance. Her cultural accumulation in addition to her memories and experiences has crystallised Renk into the exceptional conceptual artist she is today.
As a friend, colleague and participant in one of Renk Erbil's conceptual series, I feel I can provide a unique perspective on her work. Renk started as a geometrical abstractionist but her work has increasingly followed a conceptual path, albeit a precise geometrical path.
Our paths converged as two sleep-deprived, first-time mums sat side-by-side breastfeeding our babies and discovered our shared creative past – the artist and the writer.
It was at this point in her life that Renk created the interactive Trigger Exhibition, the first stop on her conceptual journey. In Trigger, she explored colour and its associations with her participants. Each art piece in this series embodies a collective experience of the concept.
There are very few artists who work so collaboratively with their muses or, as Renk prefers to call them, her participants (literally defined by the dictionary as someone who takes part in something). She gives them a conceptual theme to engage with freely. Then she entwines this interaction as a composition within her geometrical abstractions.
"I like to give participants a theme and then let them roam free with the idea."
I took part in her series Scent of a Culture where I used scent to connect to my relationship with Israel. Multicultural concepts are a beloved and recurring theme for Renk, who is fascinated and delighted by the variety of the human race. Her desire to reach out and connect to so many people from so many walks of life informs her passionate interest in politics and issues adding more conceptual layers.
So it's not surprising that her conceptual artistic journey is enmeshed with her physical journey from Turkey to London where she revelled in the city's vibrant, heady mix of multiple cultures. The capital's open-minded nature appealed to her own universal sensibilities urging her to explore what's inside people rather than what's outside, an integral ethos in the conceptual art movement and integral to Renk Erbil.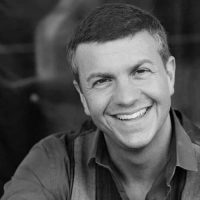 Stuart WAKEFIELD
Author and doll artist
I first met Renk in 2012. I've followed her work since, most recently, her 2017 exhibition at The Strand Gallery.
Naturally, I own one of her works from the Raw series; I see it every day I sit to write and, every day, it speaks to me differently, depending on my mood.
Renk's knowledge of socio-political evolution influences her body of work, and interaction with both Renk and her work continues to impress. This is an artist who develops, form by form, subject by subject, without losing their unique voice. The progression from the Raw series to the Scent of a Culture series is a case in point. The development of colour usage is striking, as is the interplay between the human face and selected geometric shapes.
In a culture bombarded with genericism, the distinctive voice of artists like Renk deserves both support and celebration.